When I was laying this crazy blog idea on my best friend Cathy, she offered to let me organize her pantry. I know...do I have awesome friends or what?!! But mind you, I have never in 15 years seen her house anything but spotless so I doubted whether I had anything to offer her. Her husband is a master craftsmen and built their dream house a couple years ago. She has a beautiful and good size pantry. I took a peek into her pantry and saw a couple things I would do differently but thought we'd be done in an hour or two at most. I shopped the thrift for baskets and glass jars and found tons of good stuff for under $20 (my personal goal). Sorry, I wish I had taken a picture of all that I bought.
Before: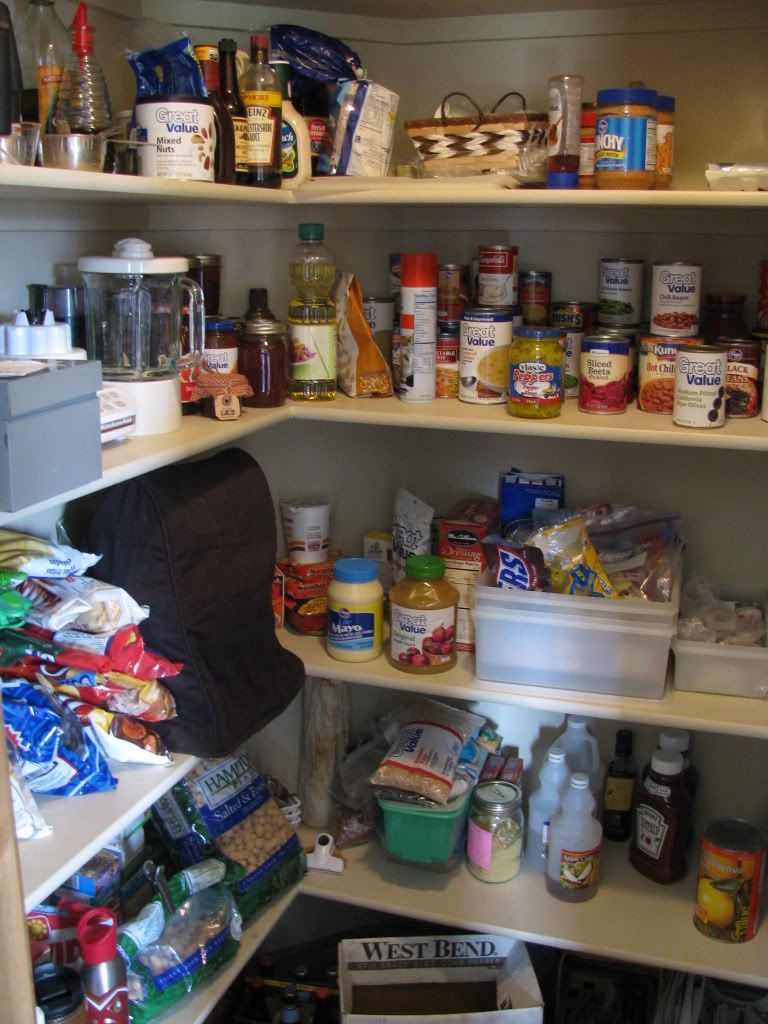 On pantry day, Cathy gave me free rein to do whatever I wanted in there. I do have a bossy gene but its nerve wracking trying to forget that you care about this person and don't want to mess up her system too. Finally I got into my groove. No kidding, I can lose myself organizing. I've been known to sort my husband's little screw chest just because.
What I did:
moved all smaller appliances together to one side which delegated two sides for food.
put appliances she rarely uses up higher and the ones she uses all the time at eye-level.
put all like small ingredients in baskets (drink mixes, pasta, snacks) and labeled them with cute chalkboard signs I'd made earlier.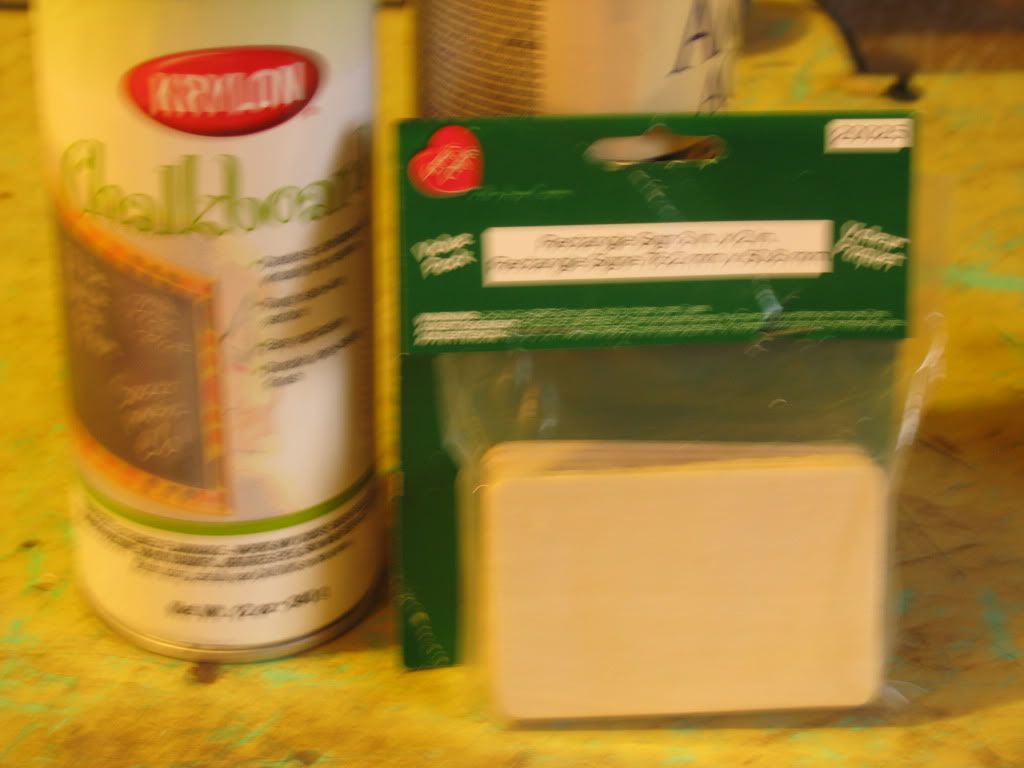 Sidebar please. Cathy is keeping me company while I'm doing my thing and we're talking drink recipes (nothing new there) Cathy drops a bombshell on me by telling me about this new Whipped Cream Vodka! Wha…aaatt?!!! I thought I must have heard her wrong. Two of my favorite things; whipped cream+vodka?! I immediately wished I had invented it. She just happened to have some and poured me a small glass. I asked if she had some root beer which she did. By time she got it and got back to my glass, it was almost empty. Oops. I kid you not…my lips felt all smooth and whipped creamy for a long time. Cathy said I shouldn't have drank it so fast but I wasn't complaining. You have got to try this vodka. This stuff could make an alcoholic out of me.
Ok, back to pantry-ing.
created zones for canned goods, baking, drinks, snacks, chips, etc.
moved her pasta from a cupboard by the kitchen sink to the pantry and moved her measuring cups and spices out of her pantry to create a baking cupboard. Cathy worked on that cupboard.
put loose bagged items into glass jars and labeled them. I used decal paper that I printed through my printer to make the adhesive labels. Super easy.
After: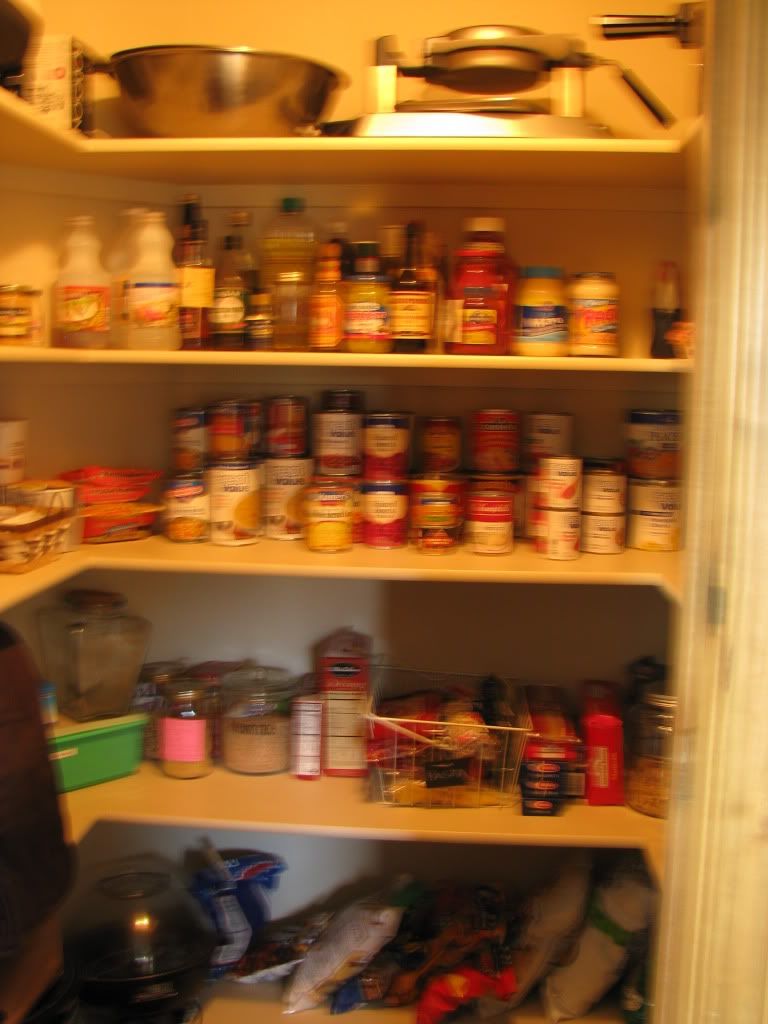 It did look nice when we were done but again I had something pretty good to start with. For some reason Cathy wanted to thank me (completely unnecessary) and sent me home with my own bottle of Whipped Cream Vodka and root beer. Is she a true friend or what? I'm thinking it would make a good Christmas present for drinking friends & family.