I have a secret. Only a handful of people know about my secret addiction, people who won't judge. All my discretionary income goes towards feeding my addiction. When its been awhile since I had any, all I can think of is how to get me some. But its time to come clean with everyone. My name is Terry and I'm a thrifter. Sure, it started innocently enough. My frugal grown daughter got me started and went with me the first several times to show me the ropes. I was in sketchy neighborhoods that I never envisioned myself going but after awhile, they started to feel like "my people" and I was very comfortable, maybe too comfortable. To tell you the truth, I'm not even sure I want help. I'm definitely not sure I want to tell you where I get my stuff and risk losing it. Can I trust you? Maybe I'll just tell you how I pull it off and hope no one tries to pull an intervention off on me.
·

Do thrift stores have a lot of junk? Oh yeah, in fact it's probably mostly junk, maybe 90% even. But that leaves 10% treasures for anyone willing to look beyond the junk. The more you go, the quicker you'll get at spotting the good stuff.

·

Do thrift stores have a nasty smell and lots of dust? Yep. I call that smell "MONEY" and soap is readily available for your hands and purchases when you're done scoring your deals.

·

Don't thrift stores have only old discarded crap? Nope, not so. I have found many brand new, still in the box, brand name, high end items. But even those old (we call them "vintage") items are one of a kind and will surely set your home apart from everyone else's.

·

What if I make a buying mistake? I was scared too initially. Some stores allow you to return items (Goodwill does) and even when I can't, I know that I paid so little for something, that it wasn't a huge hit to my budget as if I paid retail and I move on. Plus keep in mind you're supporting a good cause.

·

Don't know where to thrift shop? Try googling "best thrift stores in _____." I'm pretty lucky that Colorado seems to be a thrift store mecca. Some cities, even huge ones like Houston (where my daughter lives) just don't seem to have as good of thrift stores and believe me we've tried. But still you can always find some worth shopping if maybe not get the best deal in the world. When my daughter comes to CO, we do our favorite routes and are in "thrift stupor". Grab your sister or friend, stop for a treat and have yourself a cheap, glorious day!
Here's a couple of my recent finds to inspire those of you don't shop the Thrift yet. Let's see how this goes and maybe we'll have some linky parties after the holidays.

Longaberger basket $4.99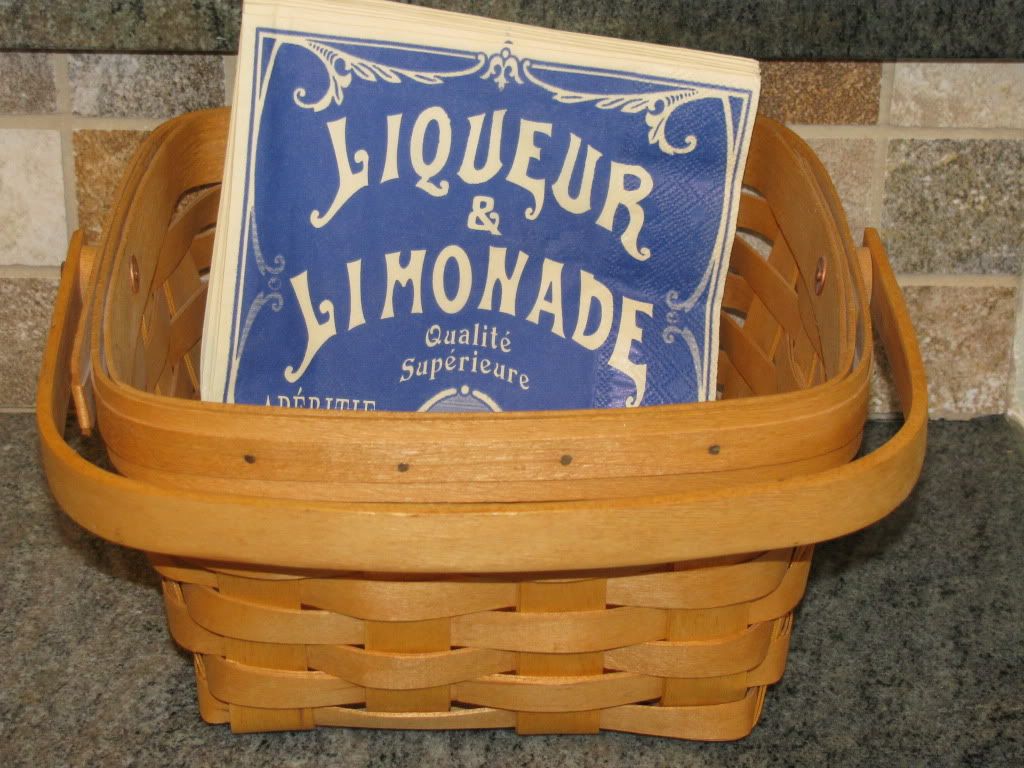 5 bee goblets .49 ea (I had purchased 4 of these already in a restaurant shop for $8 each!) It was hard to get a clear picture of them, they are so sparkly despite how they look in the picture.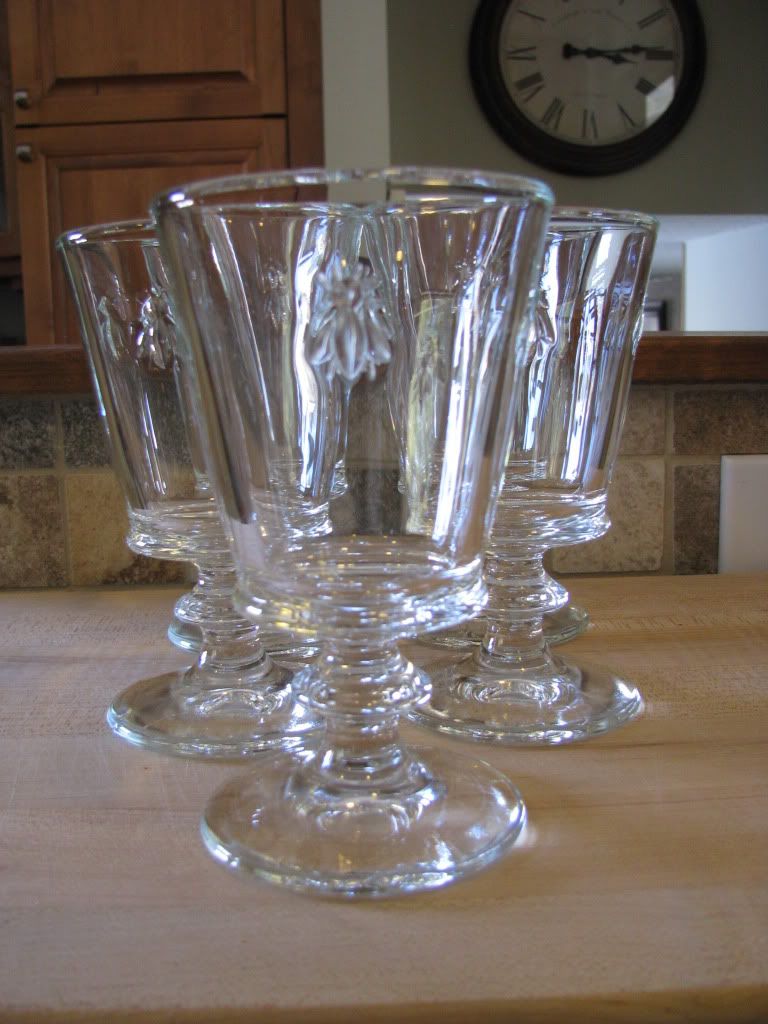 Pottery Barn table runner $2.99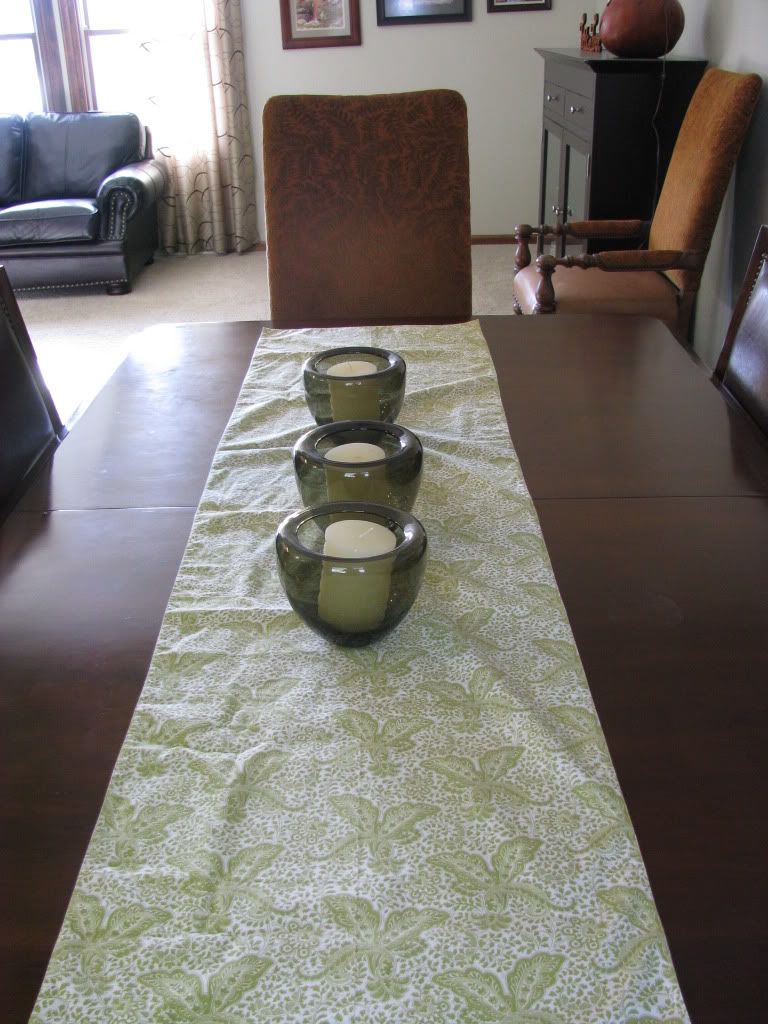 I could go on and on but will quit there and urge you to shop the Thrift. Just stay out of my way and we won't have any problems.