So many creative posts out there for hanging our jewelry but we needed something durable and accessible for my 4 yr old precious granddaughter. Hannah has tons of necklaces and bracelets that she wears on a daily basis but were getting tangled in a box, waiting on a better solution. Frugal daughter and I were shopping the thrift when I spotted a countertop 70's fingertip tip towel holder. The price was right ($2.99) and I knew I could make this work for what she needs.
Some Heirloom White solved the brass problem. I needed to put something on the back of the arms to keep the jewelry from congregating in the middle. I tried washers but they snapped when I snipped the radius and bent them even just a little to get over an arm. I ended up cutting 4 circles from a sheet of purple foam (.99) then hole punched a smaller circle in the middle of each.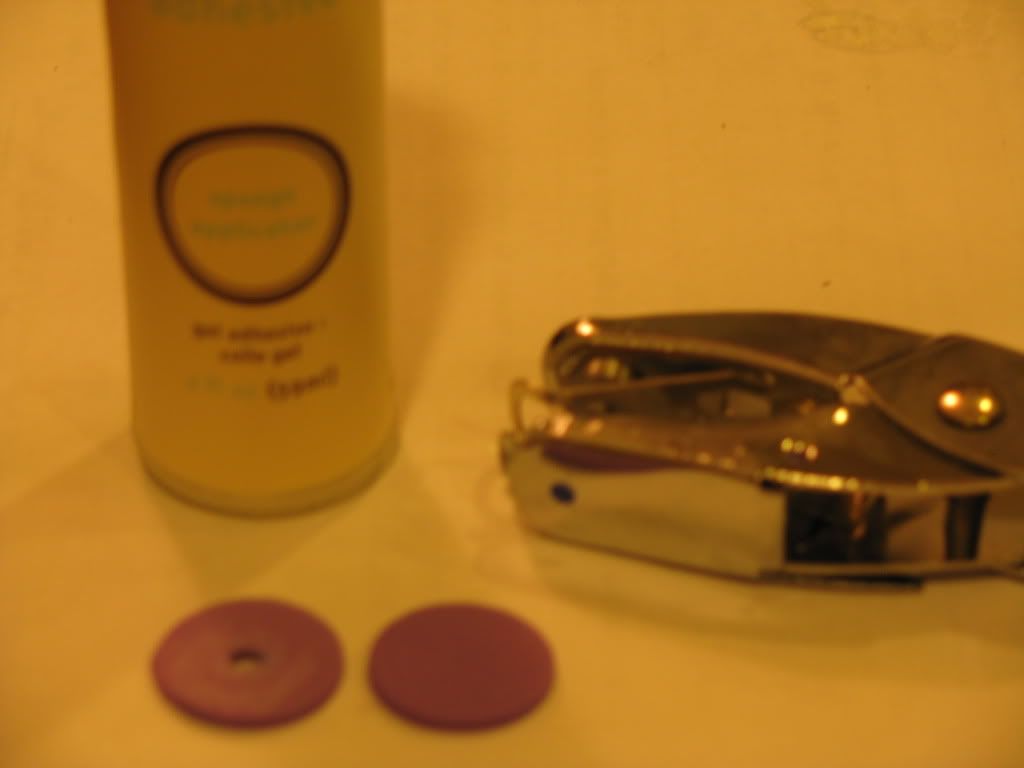 By the way, the Cuttlebug works perfectly cutting foam. I couldn't cut foam on the Silhouette or using my punches. I glued two together and snipped the radius. I stamped a tiny white flower on each side of the circles and slipped them over the arms. I don't know that I am a complete fan of the foam circles but they do the job and aren't very noticeable once its loaded up with jewelry. There's a tiny part of my brain that is still trying to think of a better option. I thought about using stretchy hair bands maybe… Anyone have a better idea?
Here's the hangers all loaded up. Feel like you're seeing double? I forgot to take a picture of a before so I found a second identical holder and made two. I've seen fancier towel hangers that with a coat of spray paint could do the same thing for us grown girls.
this post is linked to