Put a good book in my hands and I enter a 5th dimension of my own and lose all track of time and place. In fact, if the book is good enough I've been known to still be up reading when my husband gets up to get ready for work. Needless to say, I had accumulated tons of books, they were busting out of my bookshelves. Some were my favorites that I wanted to keep but most were books that I was glad to read once but didn't necessarily want to keep. So I researched ways to trade in my books and found something that has worked out perfectly for me that I want to pass along to fellow readers. This club allows me to trade in my books and get new ones for nothing (minus the negligable shipping costs!)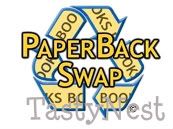 I've been using this book club for about 2 years and have nothing but good things to say about it;
Paperback Book Swap
You list your books (not just paperbacks) and make a wish list of the books you want. It took me about 2 hours to set up both lists. When other people in the club request a book of yours, you'll be notified and then you ship the book directly to the person at your expense. The online service prints a shipping label and tells you how much postage to put on the package to ship it Media Mail (usually a couple bucks.) When someone else has a book that is on your wish list, they ship the book to you at their cost so its all a wash in the end. The books are traded one for one, regardless of value or shipping weight, etc.
One of the things I especially love about the club is you can request ANY book, new release or older titles. I have found many books that were no longer available in bookstores or online. Usually new releases have a wait list but I've really gotten out of the habit of rushing to Barnes and Noble to buy every new book. Its been good discipline for me and good for our budget. You can request any genre of book including cookbooks, kids books, magazines, etc. They also have a sister CD/DVD site and a store front though I haven't used those yet. Personally, I have collected my favorite Martha Stewart books, new releases and popular and obscure cookbooks.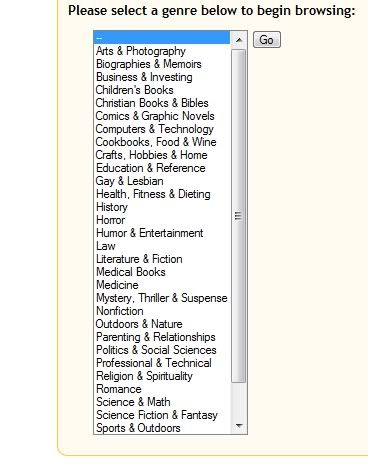 I bet there are similar clubs like
Paperback Book Swap
. I felt comfortable taking any risk with this one after I saw they currently have over 1700 members and 5,000,000 books listed.

I wholeheartedly recommend this book club to anyone looking to trade in some books and get new reading material for zero dollars and clear out some clutter while you're at it. Who can't use that?