Here in Colorado, we like our mexican food authentic and Spicy. In our house, that's Spicy with a capital "S". Mr. Tasty especially can't get food hot enough for him. Whenever he's out to dinner, he will ask for a side of jalapenos with his meal, no matter how spicy the entree is. Several times a year, I make this big batch of green chili and then freeze portions for meals and his hot fix throughout the week. When the freezer runs dry, he's johnny-on-the-spot to let me know. I've been perfecting this recipe for too many years to say and have it just right where I want it. With a few minutes prep work, it's then cooked in the crock pot all day and thickened at the end. For everyone else with sensitive taste buds, there's instructions for cooling the heat.
Ingredients:
3 lbs diced pork (I buy the pork already diced and value packaged for green chili)
1-1/2 onion, diced
5 garlic cloves, chopped
(2) 32 oz low sodium chicken broth
27 oz can whole green chilis
28 oz diced tomatoes
2 tsp cumin
5-8 dynamite peppers (*see instructions for options)
salt, pepper
flour
3 Tbsp shortening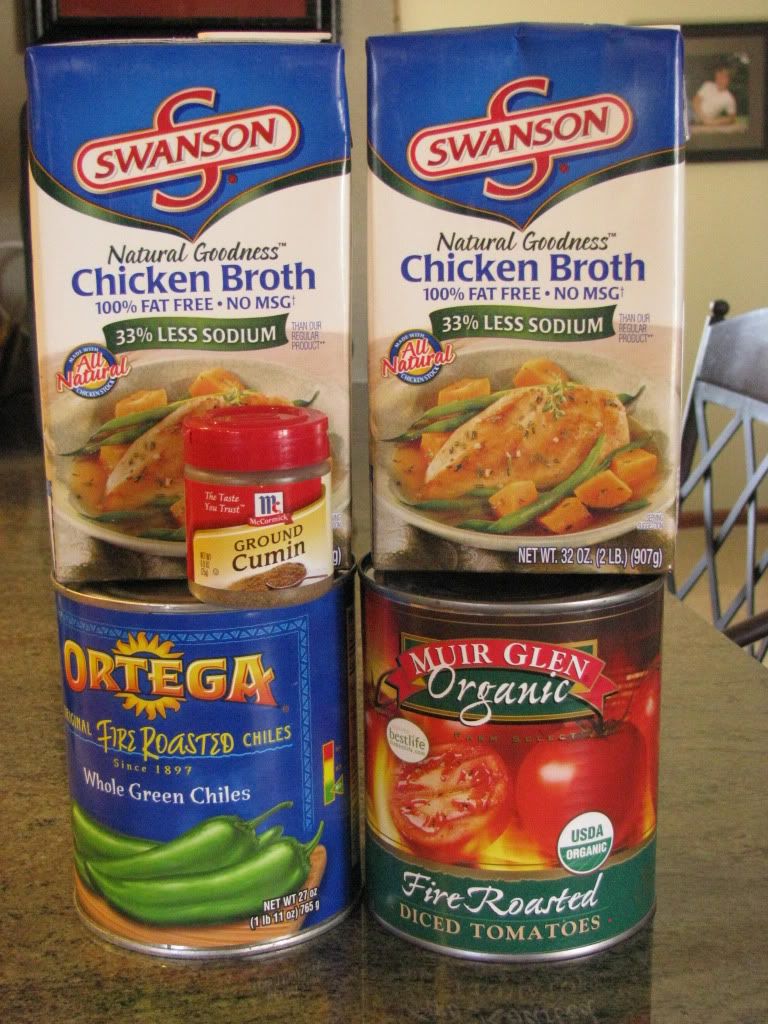 Melt 2 Tblsp shortening. Working in batches, coat pork with flour, shake off excess. I use a ziploc bag and my hands to shake off excess. Fry 1/2 of pork until brown. Salt and pepper pork. Don't crowd the pan or pork will steam, not brown.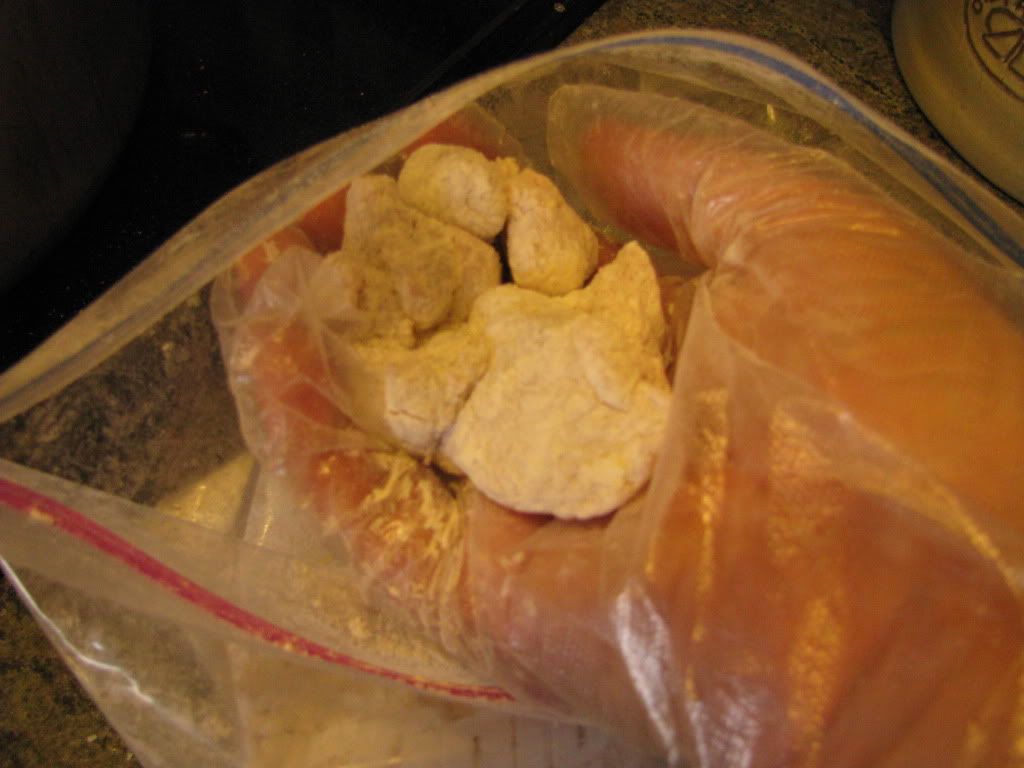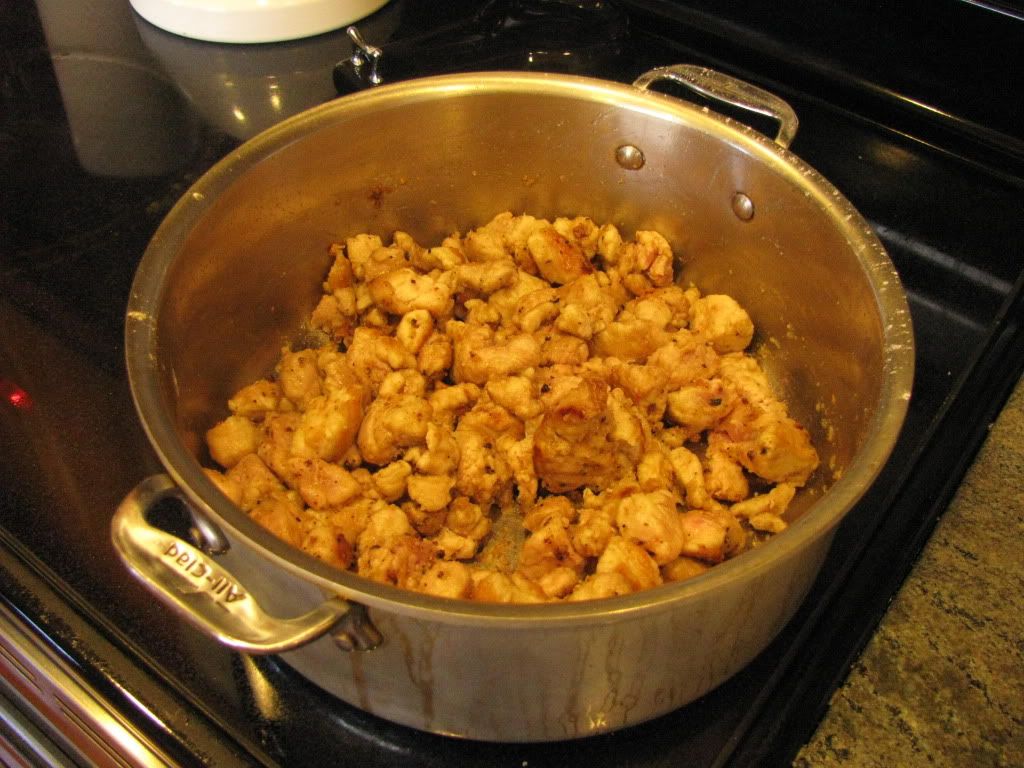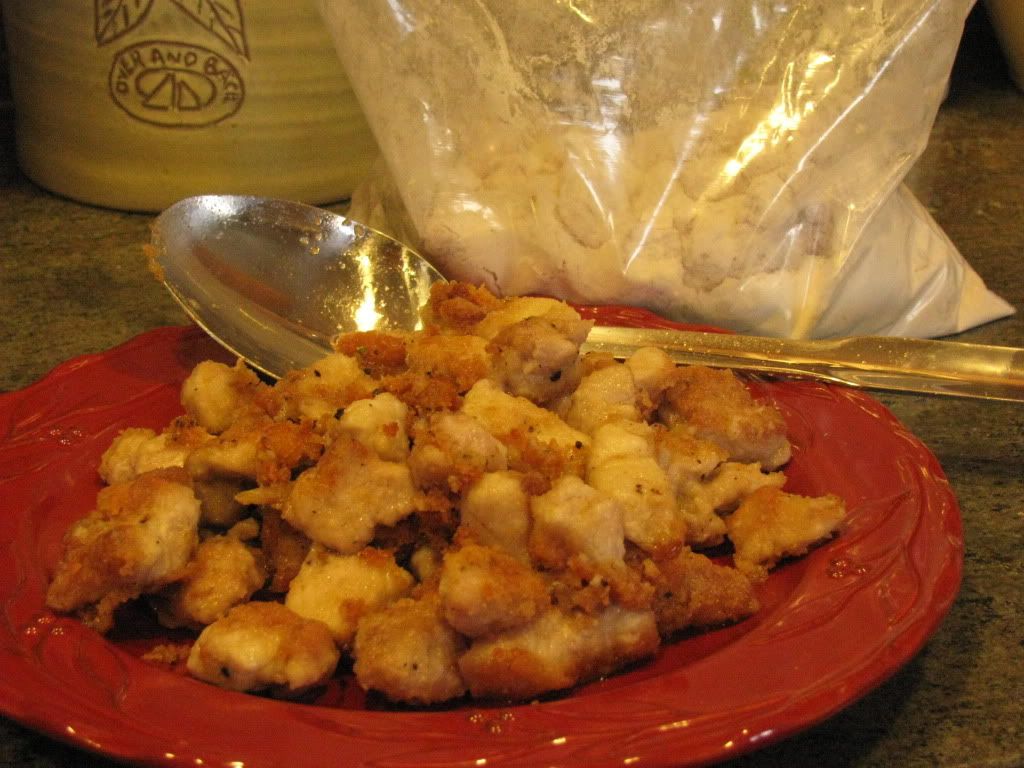 Fry the second batch of pork. You may need to add another Tbsp shortening if meat sticks. Add onions to second batch of meat when meat is just beginning to brown. Add garlic in last couple minutes of browning.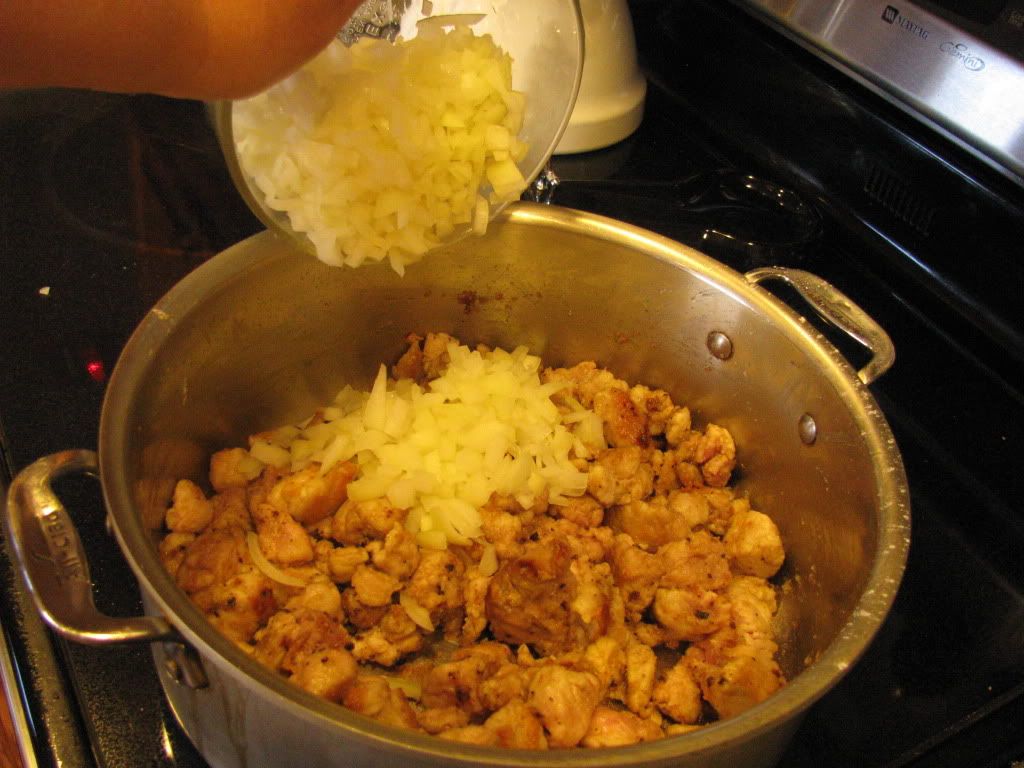 While meat is cooking, drain green chilis. (I love this small drainer I got a couple months ago at Sur la Table. Its perfect for draining a can or two without pulling out the big colanders.)
Cut the green chilis lengthwise 2-3x, then horizontally 3 times. Leave them in big enough pieces to see them in the green chili. Don't worry, this isn't where the heat comes from.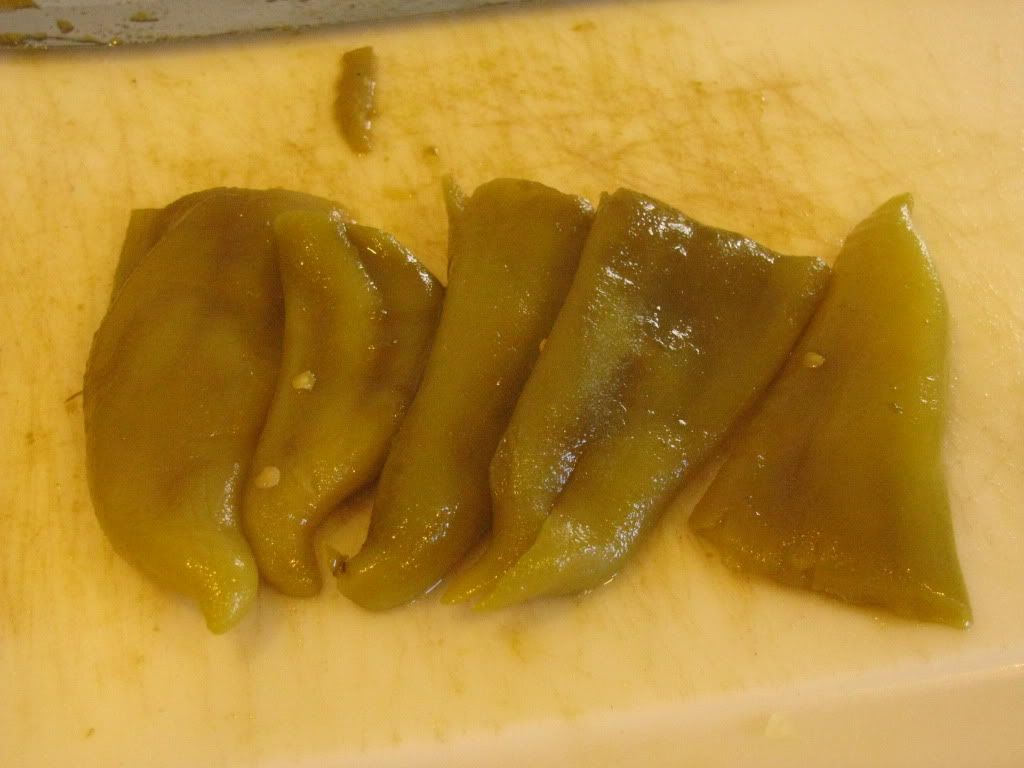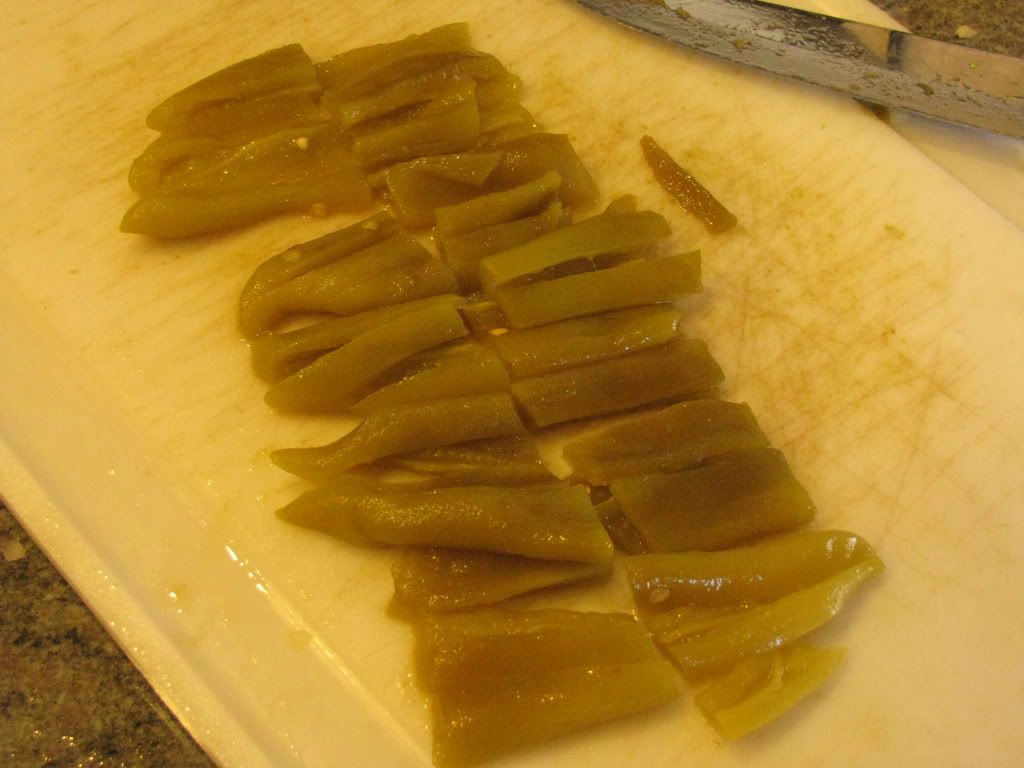 Now to talk spice, heat, achti-mama! My husband has a dealer at a local flea market that sells roasted dynamite peppers. For him, nothing else will do. But frankly and don't tell him this, I can't tell the difference between those, the roasted peppers you can get at just about any farmers market in the late summer/fall or even canned jalapenos. Use what you can get and as much as you're comfortable with. The heat does tend to intensify after the chili cools so I recommend when you get to the spot where you're thinking well, maybe just a little more peppers, that's the point to stop. It'll be perfect the next day. DEFINITELY USE GLOVES WHEN HANDLING HOT PEPPERS. I keep these on hand from Costco and use them for lots of my cooking, including flouring meat.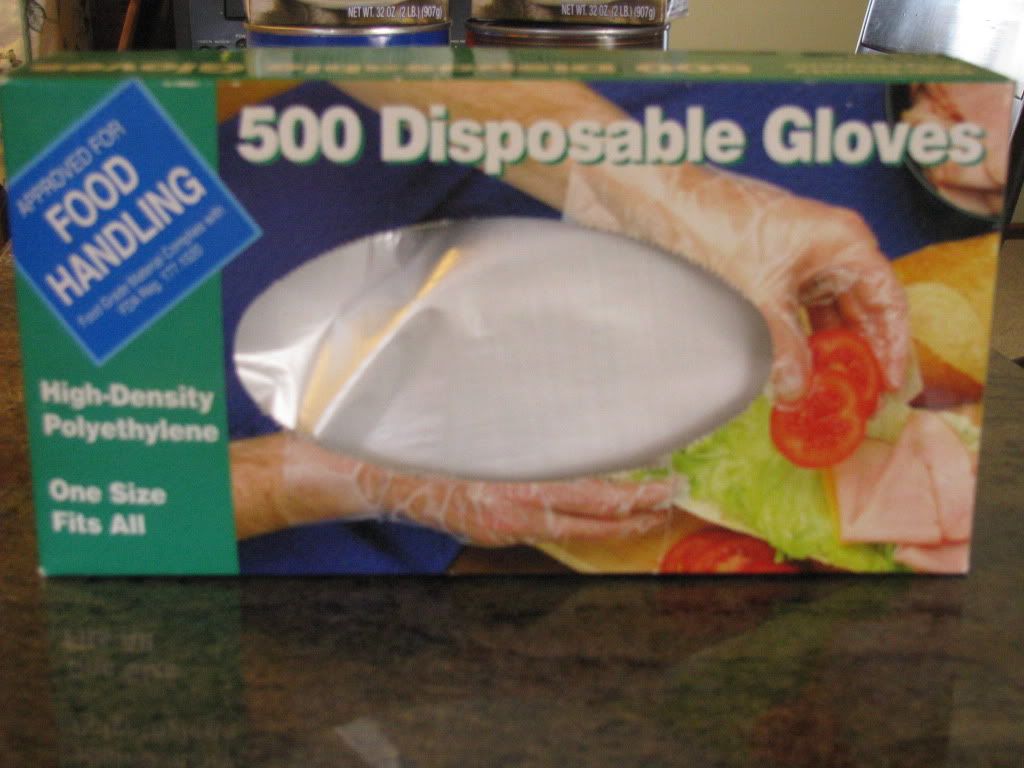 When we buy the roasted dynamite peppers, we freeze a ziploc bag of them, then knock off a chunk when we need it. The charred skins of the roasted peppers will peel right off with your gloved fingers after you cut the stem off. Then chop the peppers pretty small. Don't put the skins in, it seems like they would add a good smoky flavor but they are papery and will never soften.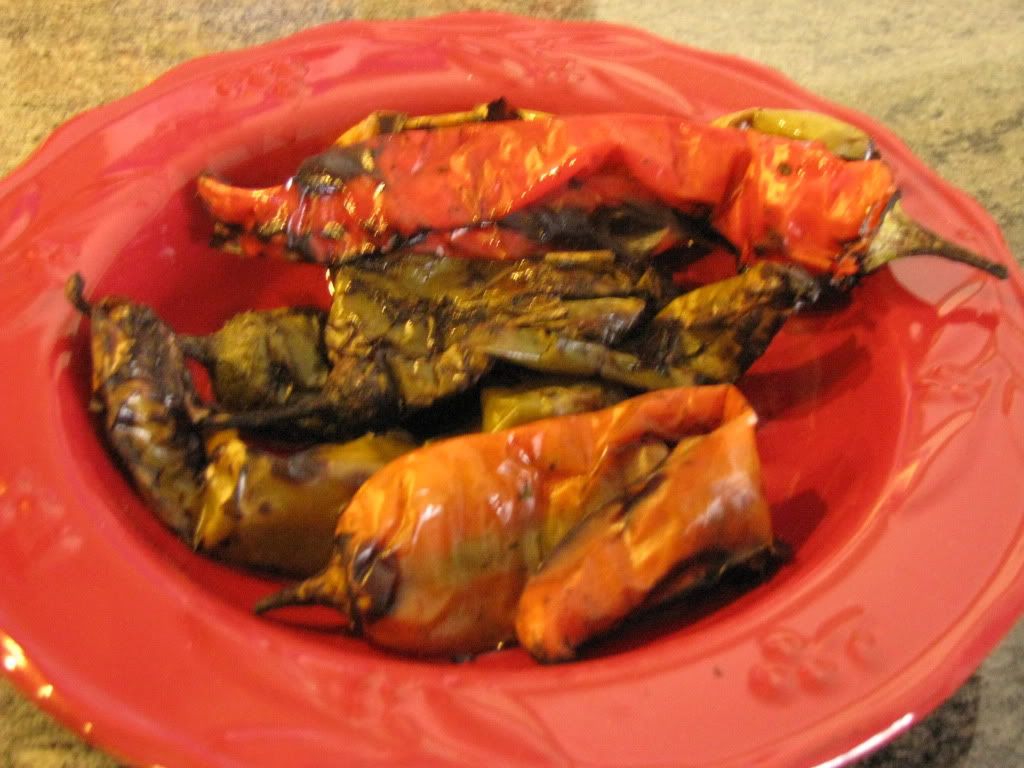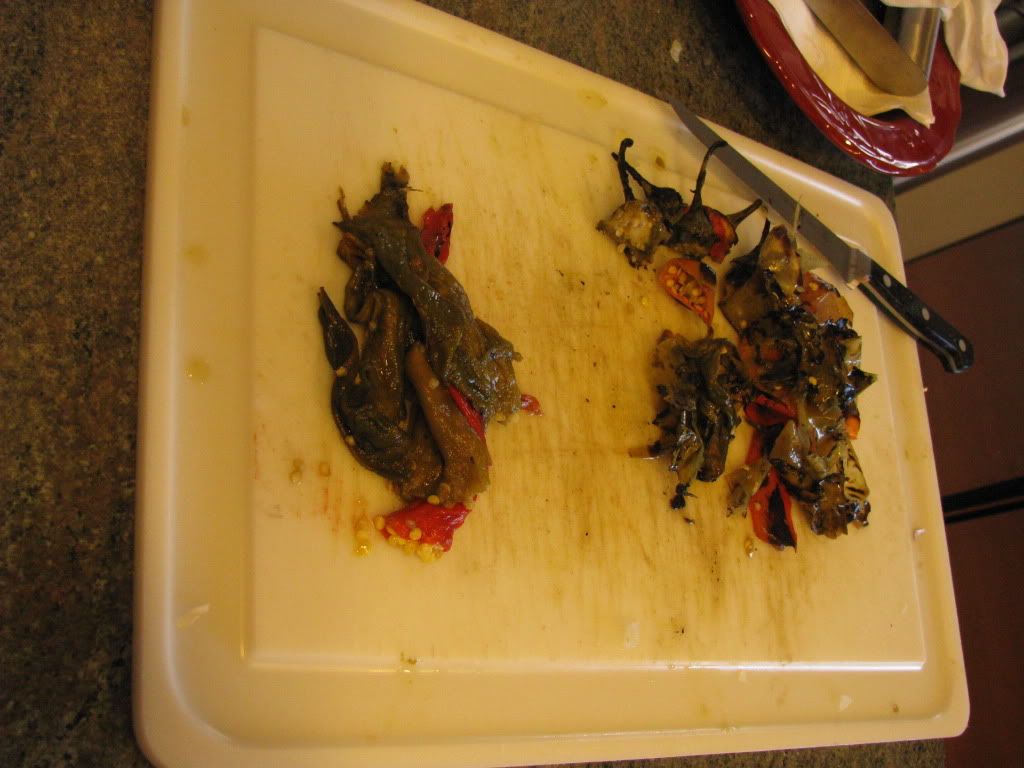 Use about 1/4 cup chicken broth to deglaze the frypan, scraping up all the brown bits (that's where the flavor is.)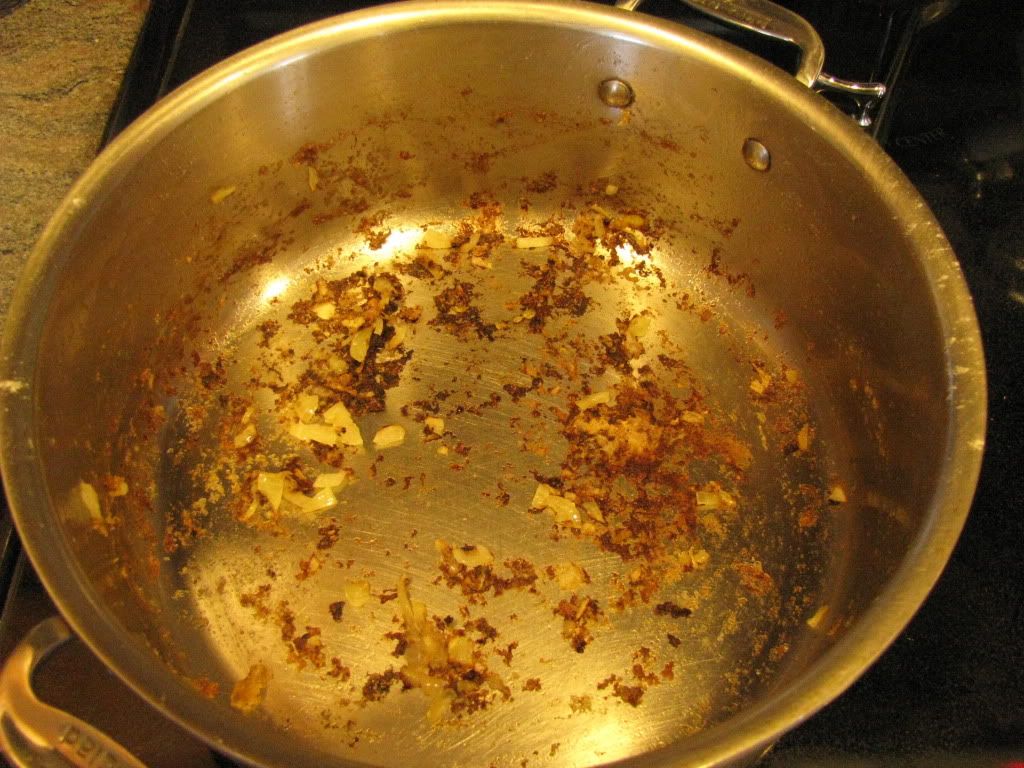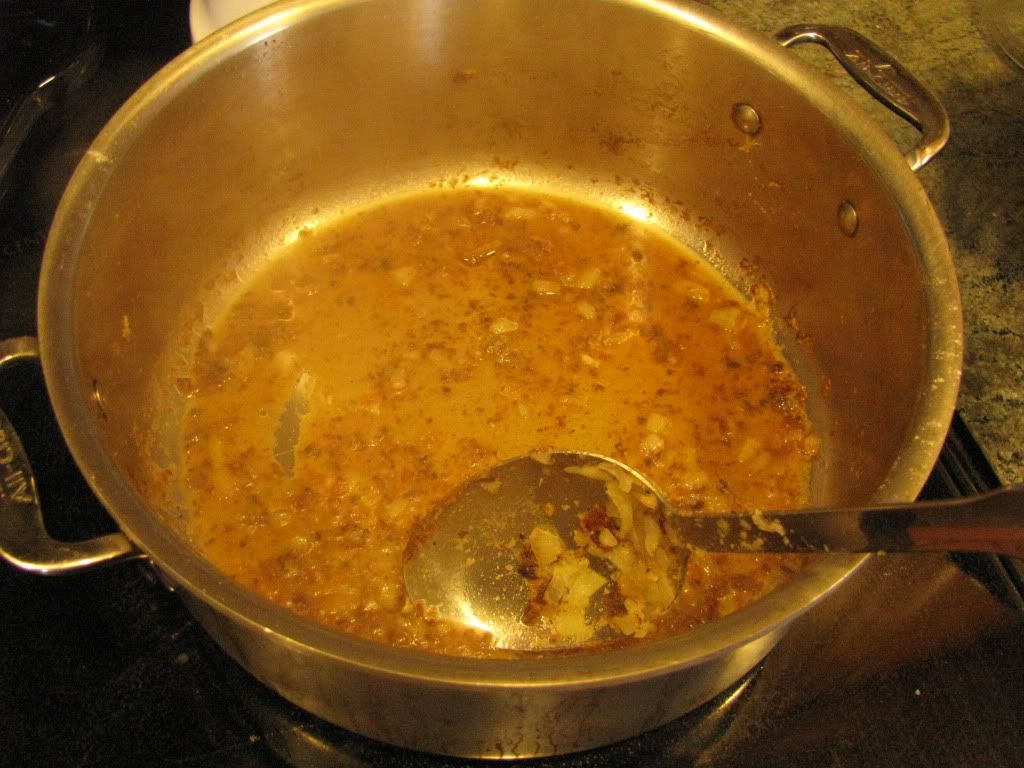 Put this liquid and the browned meat and onions, all the peppers, tomatoes, chicken broth and cumin in a large crockpot. Add 1/2 tsp salt and pepper. Cook on medium for about 8 hours until meat is tender.
Mix 2 Tblsp cornstarch with 2 Tbsp cold water to make a slurry. Add about 1/2 of this into crockpot, adding more as needed to thicken to your tastes. Cook an additional 10-20 minutes to thicken.The cornstarch makes it more of a pretty glaze color than a dark gravy. I like to see what I'm eating I guess, especially when its this pretty and tasty green chili.