Remember my
excellent sew-er friend, Elizabeth
? Elizabeth and I go wayyy back. We used to work together at Penney's. I worked in the catalog dept. and she worked across from me in the more responsible credit dept. She is one of my all-time favorite people and I love spending time with her. She also thrifted before thrifting was cool. Now we go together and besides frugal daughter, she is the only one who will take all day in the same store besides me. For that alone, I love her. But last time we went she also made a treat for when we finished - the best cinnamon rolls I've ever had. I'm not embarrassed to tell you I am kind of a cinnamon roll snob, I like to make them from scratch. But no more. This is the last recipe you will need and they couldn't be easier, just 3 ingredients. Check this out:
Purchase Rhodes frozen Cinnamon Rolls (don't fret, we're going to jack them up.). I usually have a coupon for $1 off when you buy two. Take my word for it and go ahead and buy two. Your family will be asking for these again soon! Also purchase a box (or two) of COOK vanilla pudding.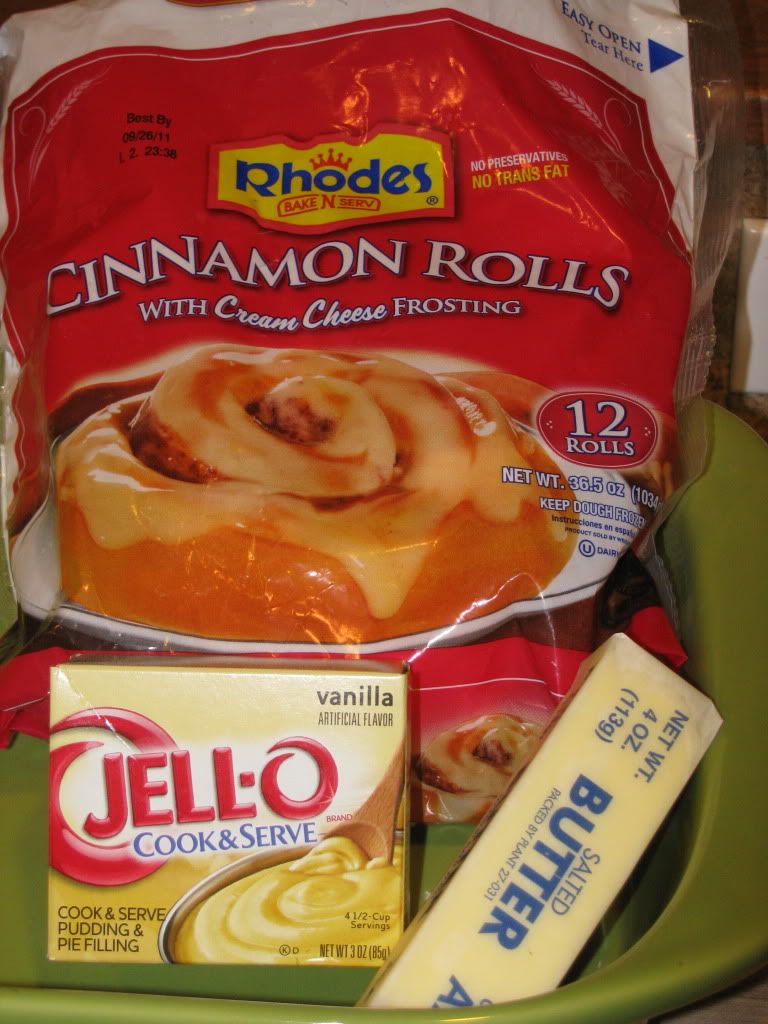 The night before, spray your 13"x9" baking dish with cooking spray. Separate the cinnamon rolls and lay them in a single layer in the dish (reserve icing package that comes with rolls). Score!! Someone made a mistake at the cinnamon roll factory and put 13 in my bag! Swee-eet!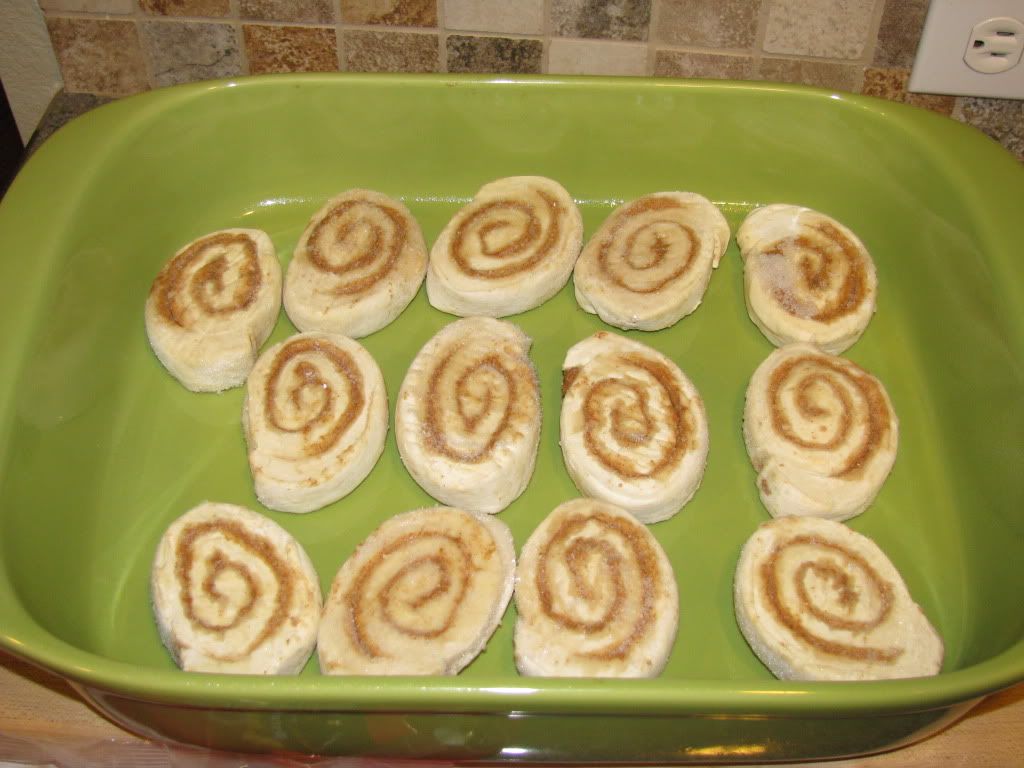 Sprinkle the UNPREPARED vanilla pudding over the frozen rolls. Melt one stick of butter or margarine and pour it over the rolls. Spray a sheet of plastic wrap lightly with cooking spray (I lay it over the baking dish and spray, then pick it up and turn it over so spray side is down) then cover the rolls tightly and refrigerate overnight.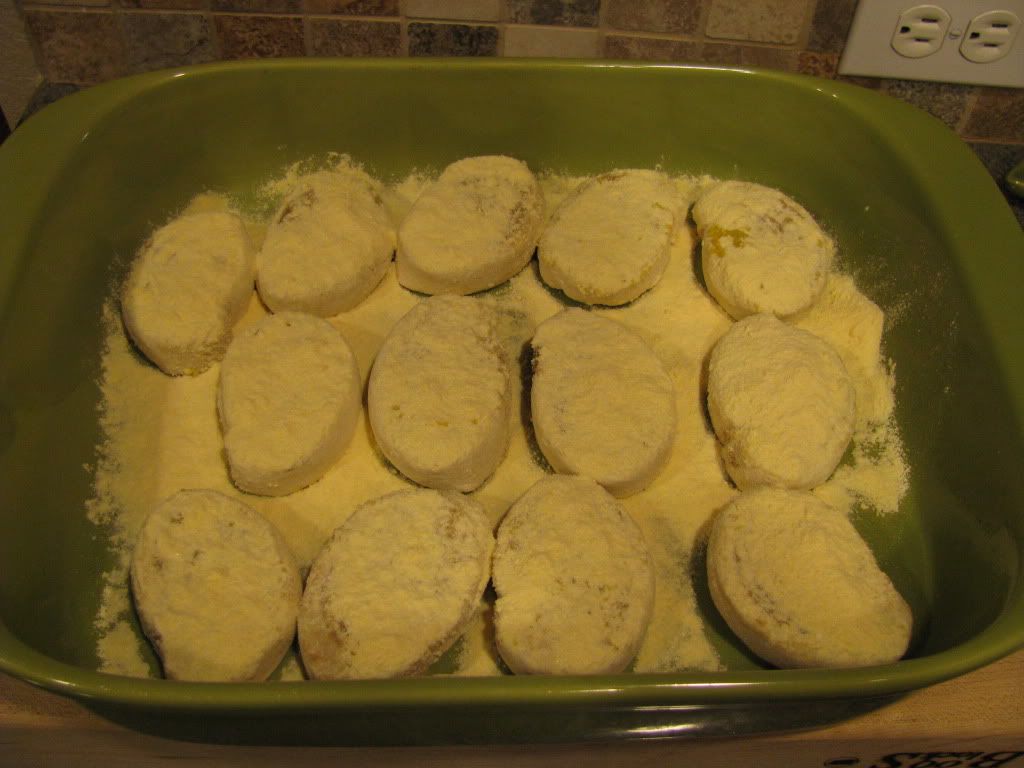 In the morning, remove the thawed rolls and let set on counter for 30-45 minutes until doubled in volume.
Bake at 350* for 15-20 minutes until light golden.
Spread icing and serve.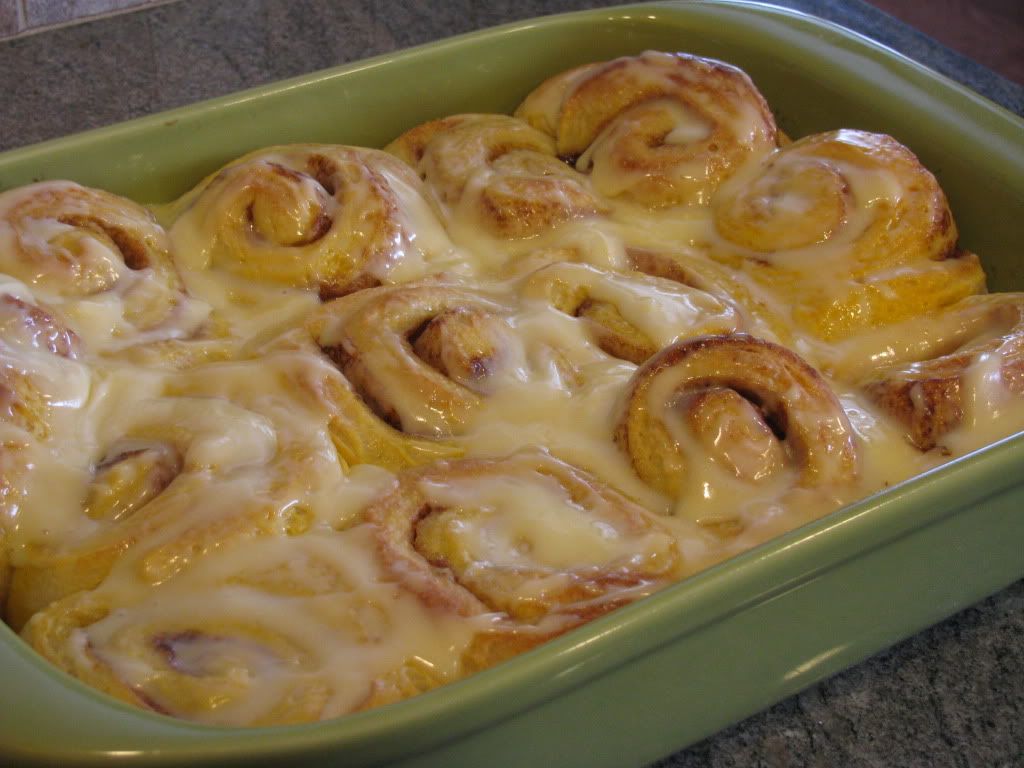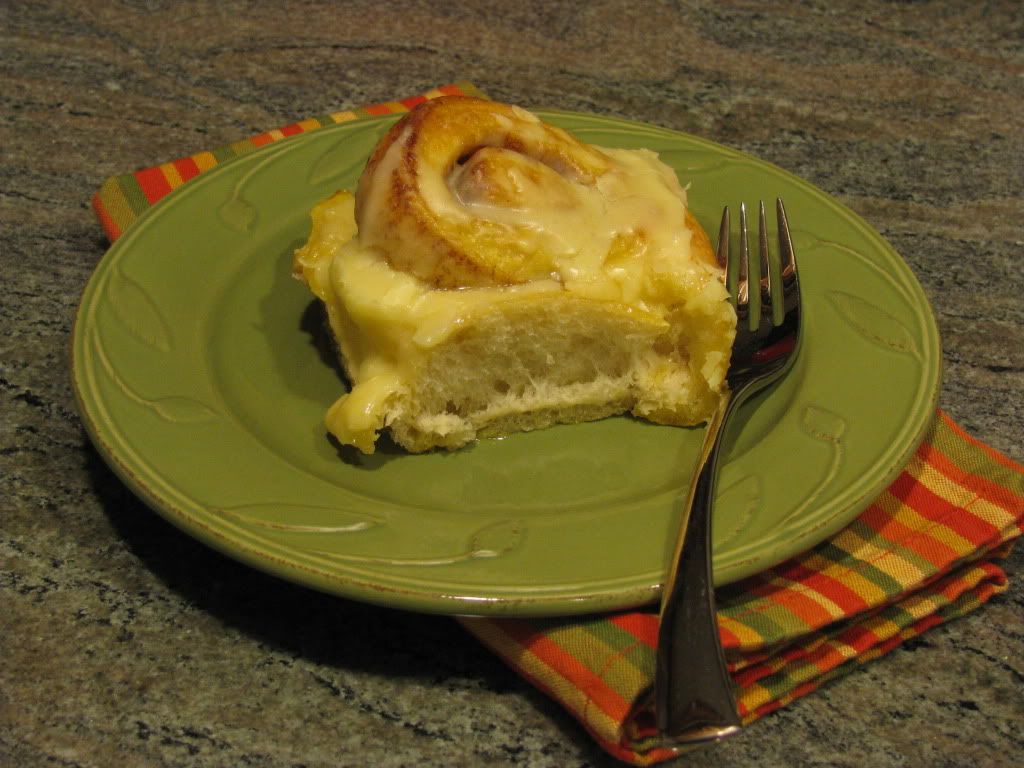 Delish! You should probably thank Elizabeth now. Your mouth is going to be pretty full for awhile once you make these..