A couple years ago I asked for an ice cream maker for Mothers Day and received it from my sweet daughter.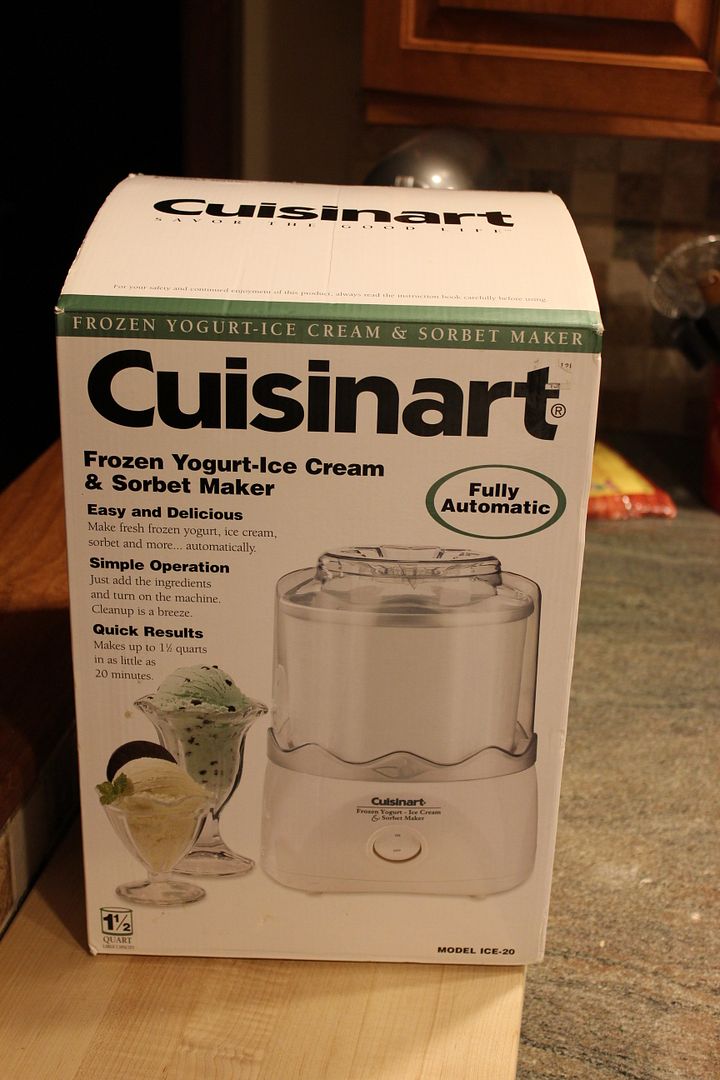 I made room for it on my storage shelves and started tearing out ice cream recipes. But <and insert your own imaginary cricket noise here> there it sat for at least 18 months!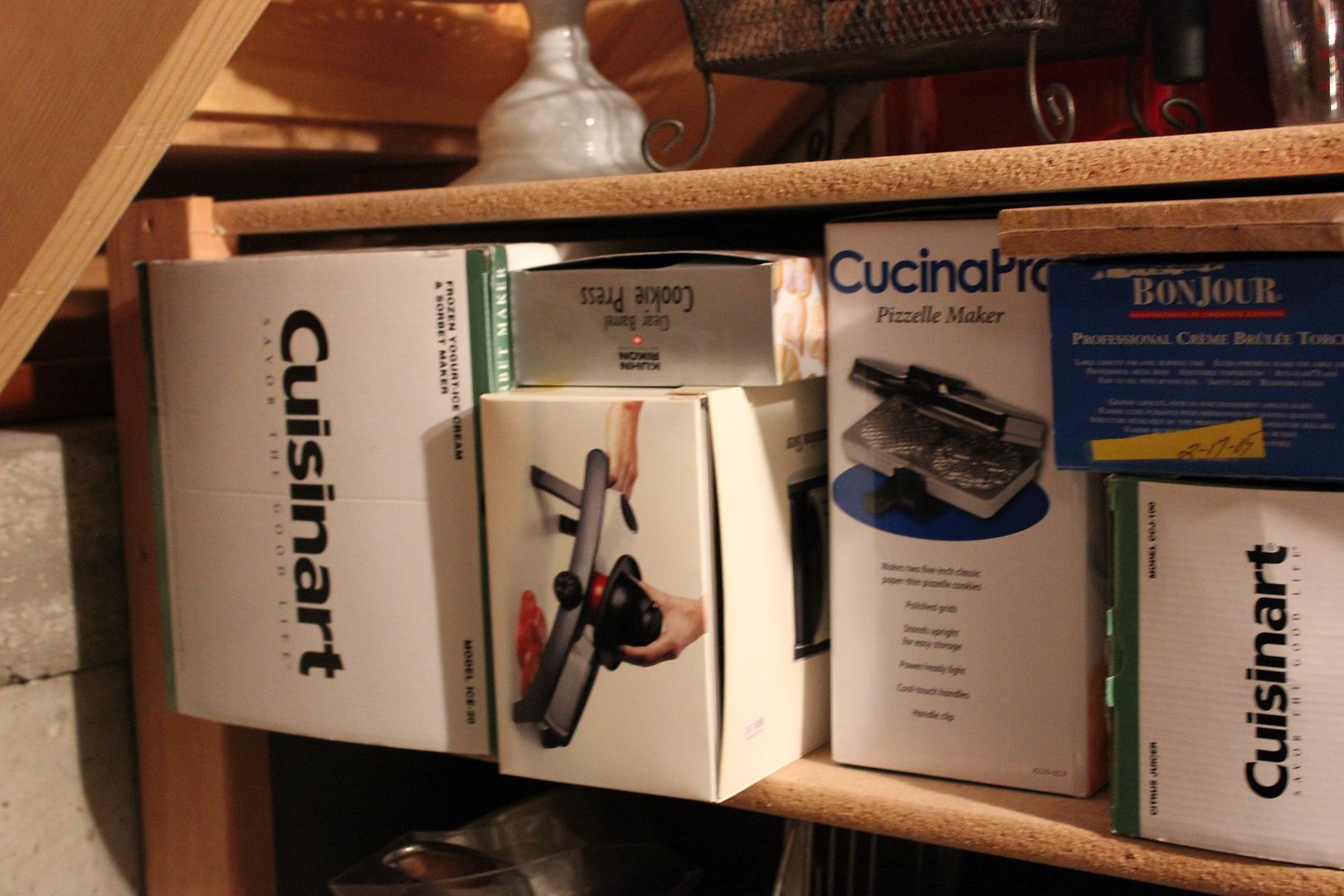 I finally got enough courage to give it a try and you know what? It is really foolproof. The machine that is. Recipes are hit and miss, but more on that later. This cinnamon ice cream recipe though is divine. It is plenty yummy by itself, almost a cross between a frozen custard and ice cream and I'm also giving you a bonus recipe if you want to serve it with a very yummy and super easy peach cobbler.
A word of wisdom about Cuisinart icecream makers; after you transfer the icecream to a plastic container and wash and dry the freezer tub, store it IN THE FREEZER. It takes about 26 hours to freeze solid and I can't tell you how many times I've gone to make ice cream and Mr. Nest has put it back in the box with the maker. Arghhh. I know I should be grateful he washed and dried it but when I have ice cream on the brain, its really hard to be grateful. Its not a pretty picture. Sometime when he gets to guest-write, he'll tell you about how I make him crazy because we have to hand wash the silverware, (and the plastics, and the pans...)
½ vanilla bean, split lengthwise
1 Tablespoon ground cinnamon
In a saucepan over medium heat, heat the half-and-half, cream, vanilla, cinnamon stick and ground cinnamon, whisking occasionally to make sure the mixture doesn't burn or stick to the bottom of the pan. When the cream mixture reaches a fast simmer (do not let it boil), turn off the heat and let the flavors infuse for 10 minutes.
Whisk together the egg yolks and the sugar.
In a thin stream, whisk half of the cream mixture into the egg yolk mixture.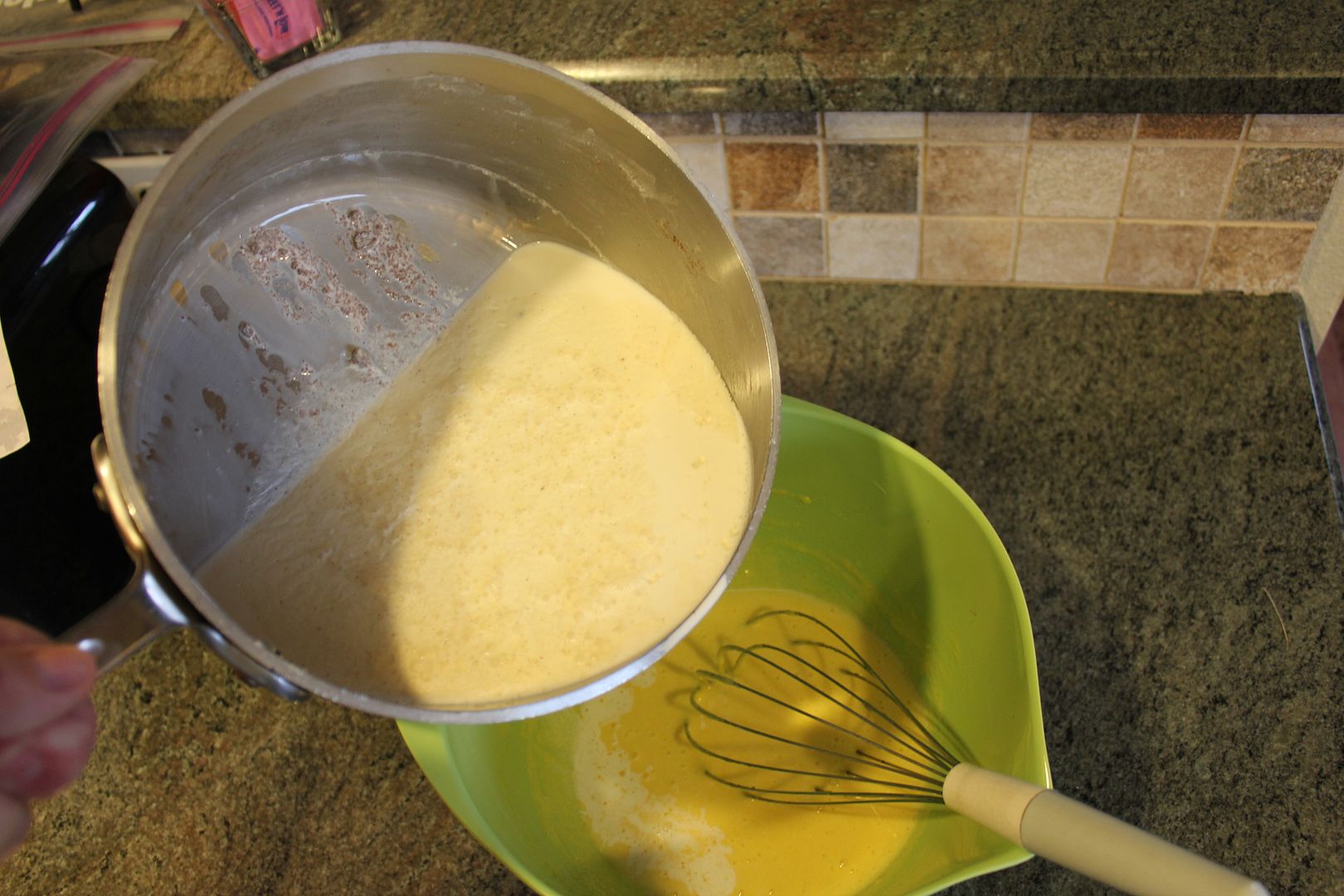 Then pour the egg-cream mixture back into the saucepan containing the rest of the cream mixture.
Heat over medium heat, stirring constantly with a wooden spoon. At 160 degrees, the mixture will give off a puff of steam. When the mixture reaches 180 degrees it will be thickened and creamy, like eggnog. If you don't have a thermometer, test it by dipping a wooden spoon into the mixture. Run your finger down the back of the spoon. If the stripe remains clear, the mixture is ready; if the edges blur, the mixture is not quite thick enough yet. When it is ready, quickly remove it from the heat.
Meanwhile, in a bowl, put two handfuls of ice cubes in the bottom, and add cold water to cover. Rest a smaller bowl in the ice water. Pour the cream mixture through a fine sieve (to remove the vanilla bean pieces and cinnamon sticks) and into the smaller bowl.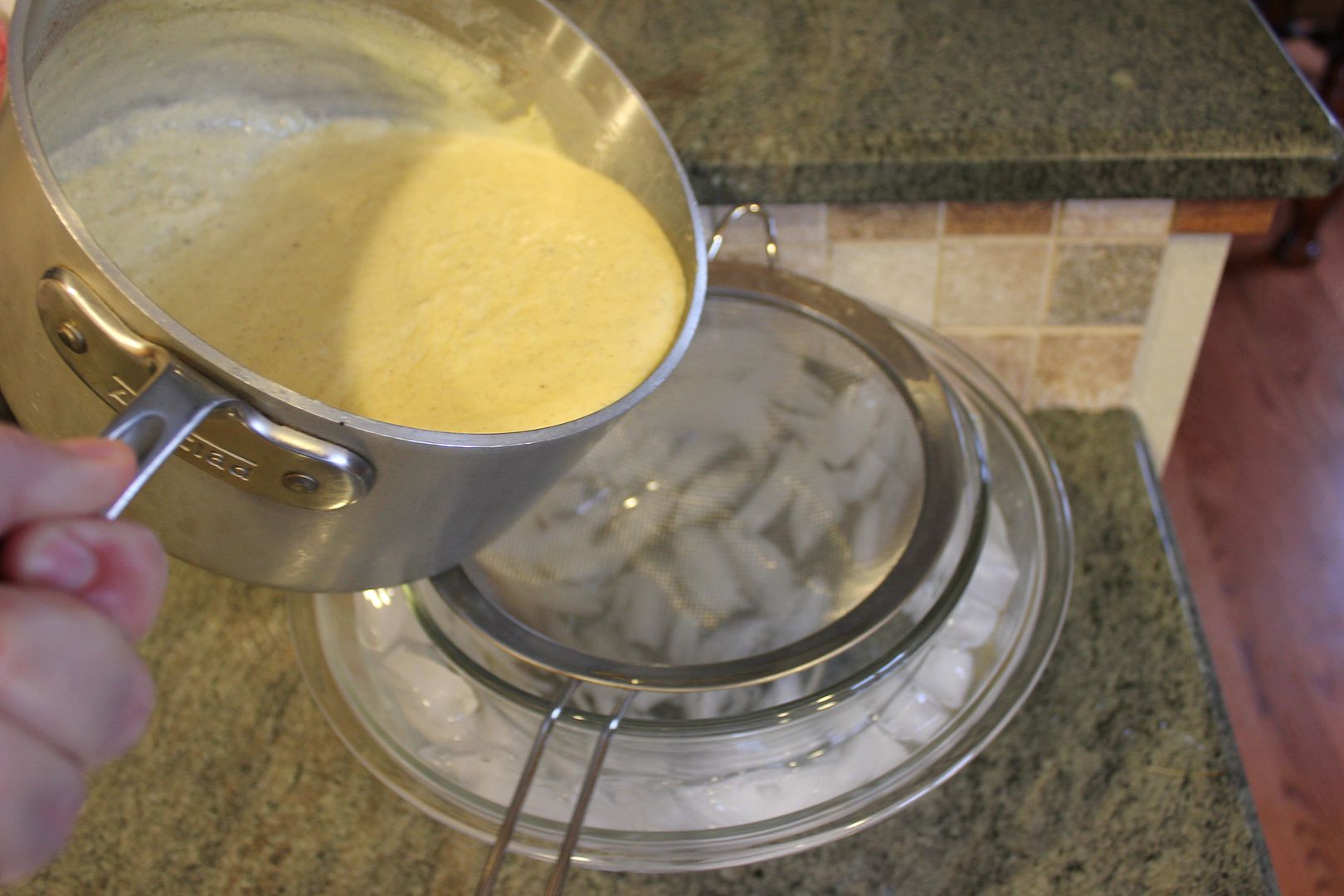 Chill mixture 3 hours, then continue according to the directions of your ice cream maker. Mmmm, mmmm, mmmm. Enjoy!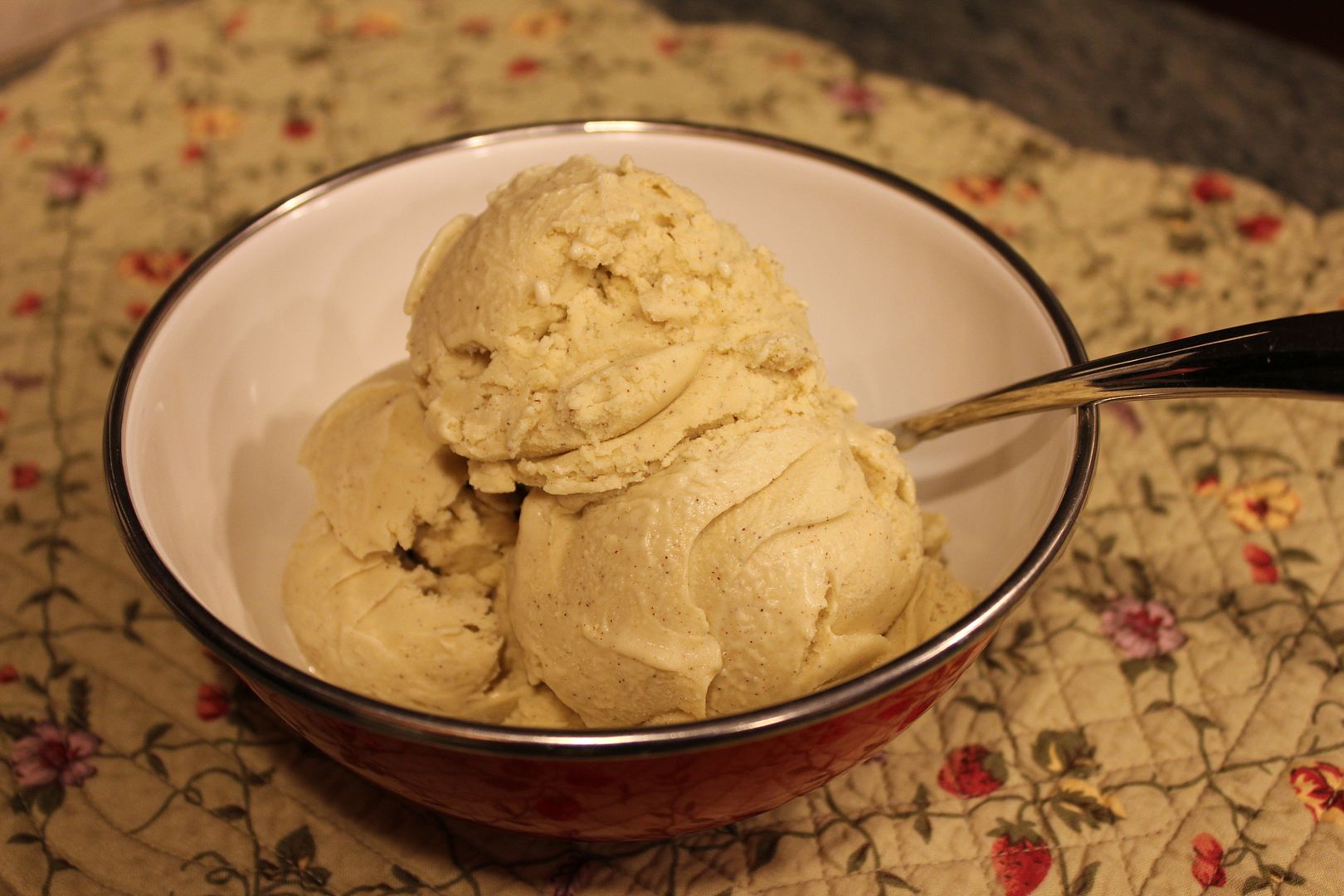 A word about ice cream recipes; they are not all created equal. I saw one in a Food Network challenge in their magazine and thought, "now that is either going to be genius or not" and decided to give it a try. I wish I could tell you what it was but my husband, daughter-in-law Brenda and I were the unfortunate guinea pigs for it and we all agreed to never mention it's name again. It was the most horrid thing we've ever eaten. My granddaughter Rowen and I had fun making it, so something good did come from it.
And finally, here's that great Peach Cobbler recipe I promised you. This goes together in minutes and makes delicious breakfast leftovers if it gets that far. The recipe came from a dear friend that I have since lost touch with but I think of her every time I make it. Aren't those the best kind of recipes?
Recipe by Cheryl Schroeder
29 oz can sliced peaches, drained
Preheat over to 375°. Melt 1 ½

stick butter in 13x9 baking dish.
Mix all ingredients for batter until smooth in blender. Pour batter into heated baking dish w/ butter. Do NOT stir. Drop (2) 15 oz. drained sliced peaches evenly. Do NOT stir.
Bake for 30 minutes. Center will be slightly jiggly still. Serve warm or chilled.
I party at